Auto Insurance in Pekin, and Peoria, IL
Keeping Drivers in Pekin and Throughout Central Illinois Protected Against Risk
From fires and collisions to theft and vandalism, there are many risks that you face as a driver. These and other risks can be costly to you, and this is one reason among many why you need protection for yourself, for others, and for your vehicle. Insurance provides necessary protection, and at Monge, Crouch & Mahoney, Inc. we have a complete auto insurance program, which we tailor to individual clients.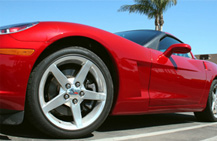 We're consultants and advocates for our clients, and this means that we help clients find what's best, and also we support clients throughout claims. Also, we work with a variety of A-rated carriers, and for this and other reasons, we'll provide to you the best possible auto insurance. Whether you have a single vehicle that only you drive or you have multiple vehicles that are driven by many different individuals, we'll help you.
Auto Insurance Coverage Details for Drivers in Illinois and Other States
Illinois requires that every driver in the state have liability insurance and uninsured motorist coverage. In fact, Illinois randomly sends insurance verification questionnaires to drivers in order to ensure that the drivers have required auto insurance. State coverage limits are not high, and these limits provide only nominal amounts of protection to drivers who have them. This is why we recommend that every driver whom we insure purchase coverage limits that far exceed state requirements.
There are many coverages that can be parts of auto insurance policies and plans, and these coverages contribute to keeping drivers secure. Medical payments, collision, and comprehensive are among these coverages, which we offer. We'll help you select the right coverages, and also we'll ensure that any solution that you purchase is fitting.
The coverages from which you can choose include but are not limited to:
Liability Coverage
Comprehensive Coverage
Collision Coverage
Uninsured & Underinsured Motorist Coverage
Diminishing Deductible
Accident Forgiveness
Minor Violation Forgiveness
Roadside Assistance
Specialty Auto Insurance
24-Hour Customer Service
Towing
Rental Reimbursement
Personal Injury Protection (PIP)
Mexican Auto Insurance
Medical Payments Coverage
You may be able to save time and money as a client of ours if you take advantage of benefits and discounts for which you may be eligible. To learn about these benefits and discounts, speak with an agent.
Experienced, Attentive Agents Keeping You and Your Vehicle Secure
We don't just quote apples to apples; we thoroughly discuss coverages with clients. This helps us understand clients' needs and also find the right coverages. We use a checklist in order to ensure that we cover all bases, and once we've covered all bases, we create the best possible solutions.
In order to ensure that there are never gaps in coverage and that clients' rates are always competitive, we regularly and closely review policies and plans that we write. Whenever possible, we include clients in review processes, and this enables the clients to not only understand their purchases, but also be aware of needs for changes to coverages.
Contact us or call us today. To start on a policy, request a quote.
Additional Auto Insurance Information:

At Monge, Crouch, & Mahoney we're proud to provide car insurance in Pekin, Peoria, Morton, East Peoria, Dunlap, and Washington, IL. We also serve other areas in the state and we serve Florida and Wisconsin.
Related Products: